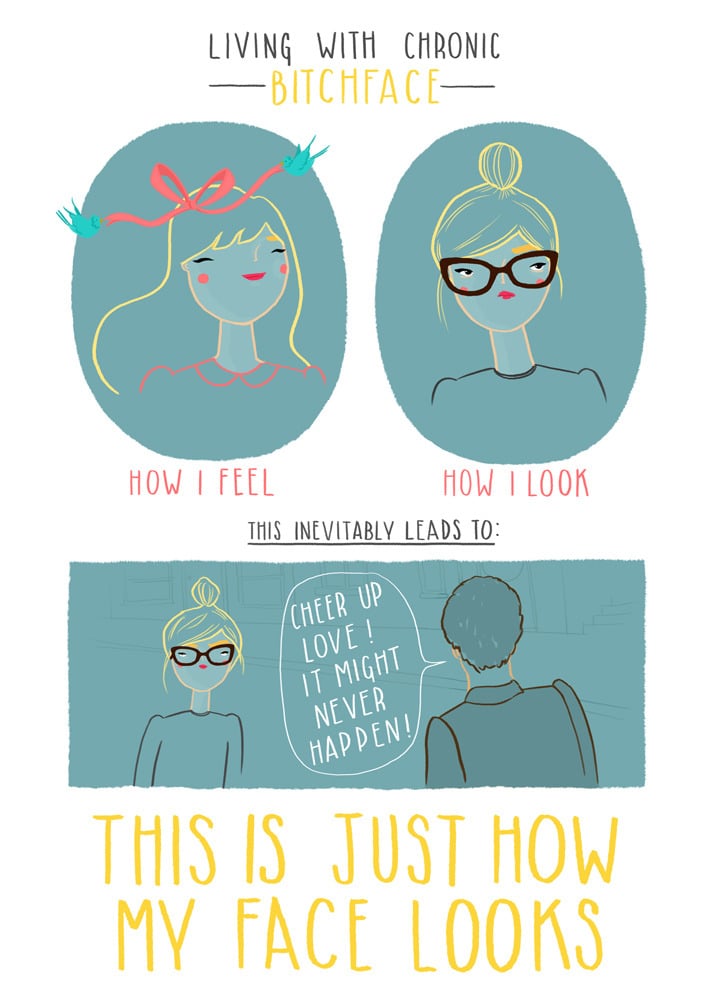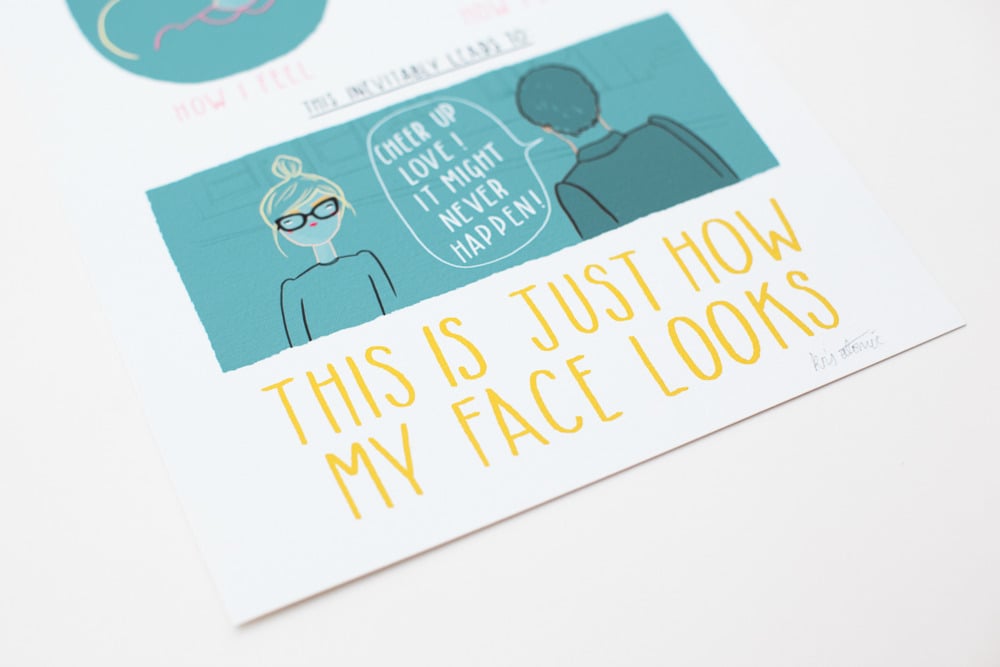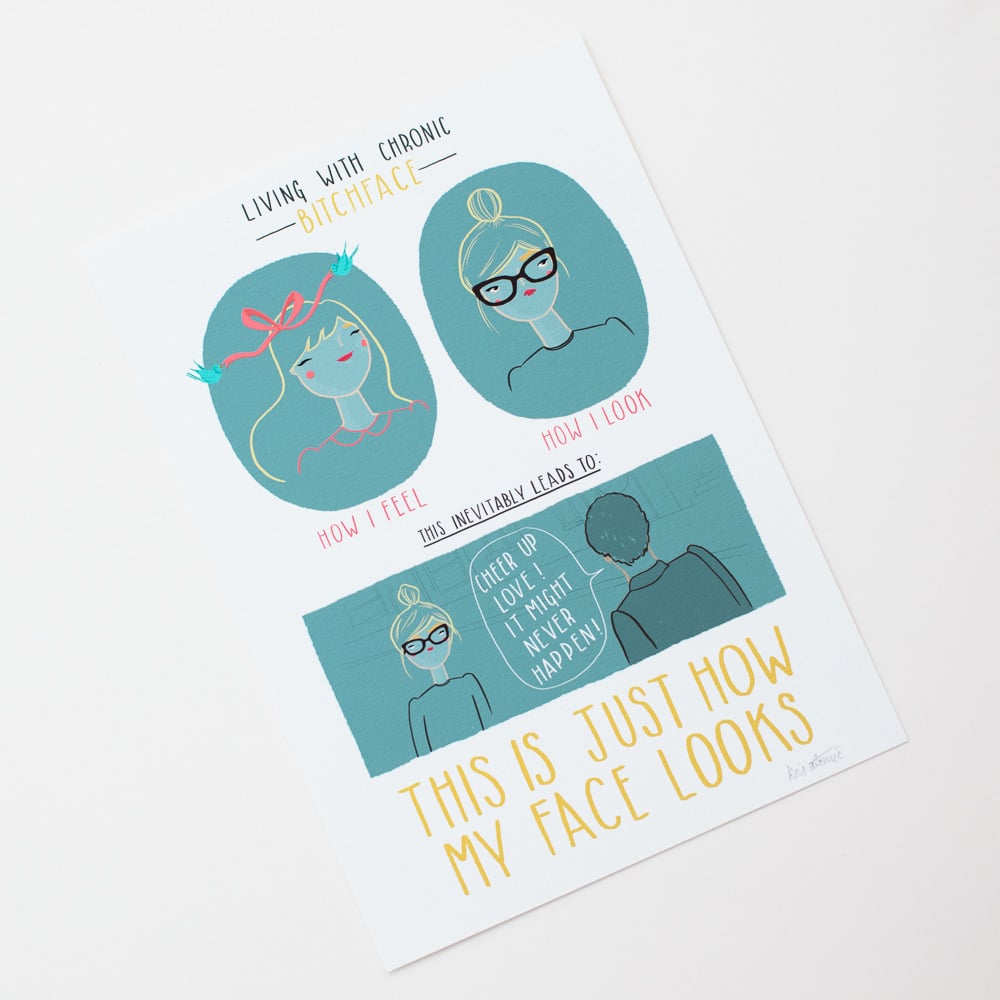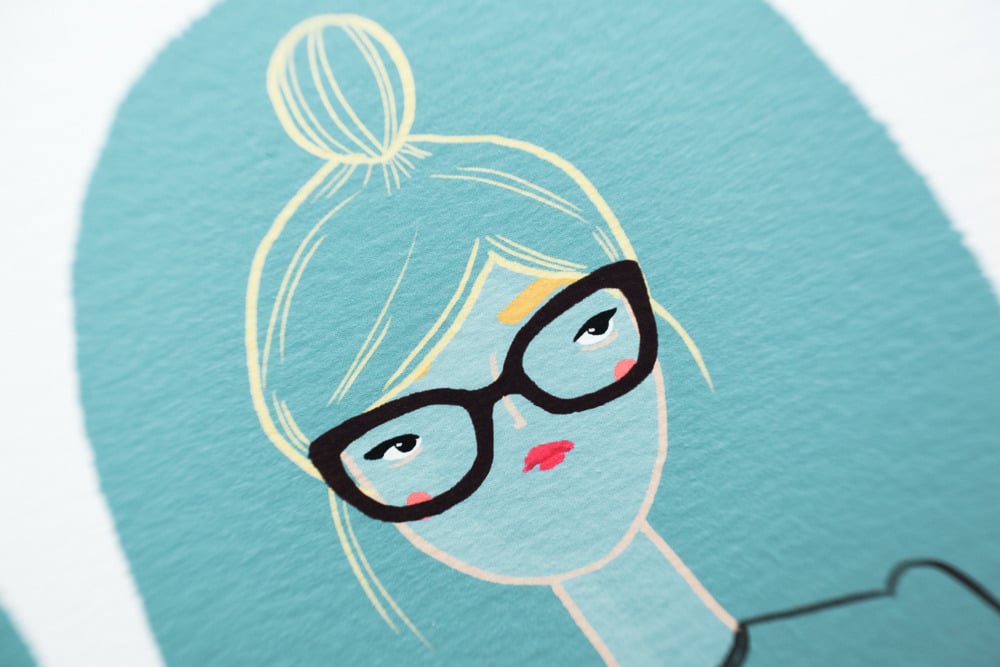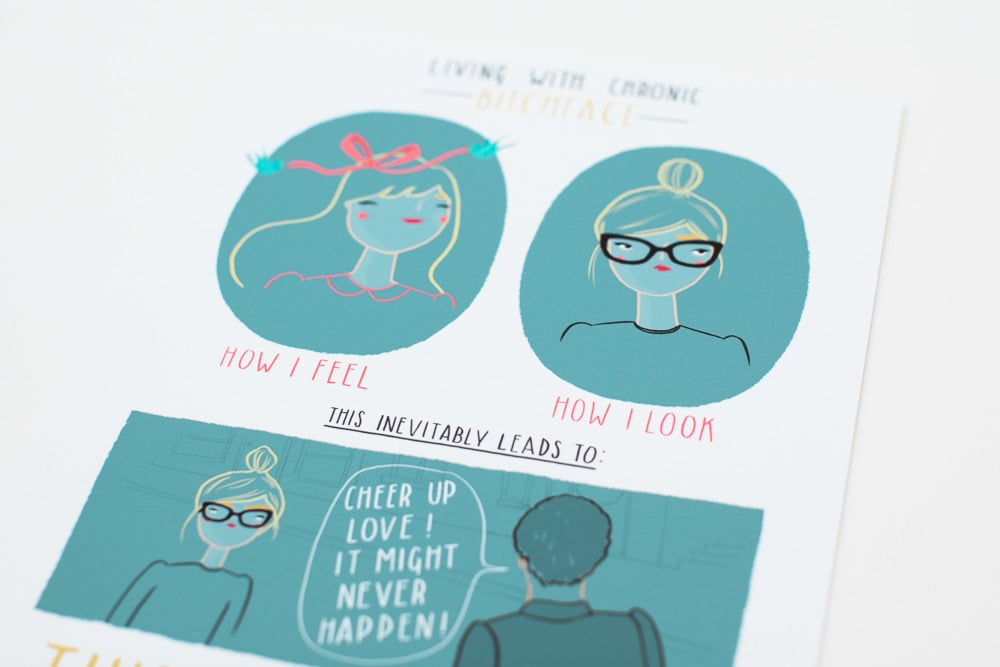 Chronic Bitchface

Just doing my bit to spread awareness for this common, but little understood condition. Thousands around the world are affected by chronic bitchface, with sufferers having to endure being told to "SMILE" and "cheer up" by well meaning, but irritating strangers. There is no known cure.
See the original blog post here.
Available in two sizes:
A4 - 21cm × 29cm
A2 - 42cm × 59cm SOLD OUT
As of February '13, I'm offering a new edition of the standard sized Chronic Bitchface giclée print! While still on A4 paper, the white border has been reduced to make the image larger. It can still be window mounted, but also looks great in a simple clip frame.
Professionally printed on thick and matt 310gsm paper, it has a texture akin to watercolour paper and looks every bit as rich and vibrant as the original.
The paper and inks are archival, guaranteed to proudly announce your Bitchface to the world for 75+ years without fading.
Signed, gift wrapped and posted with care by me, Kris.
Shipping is now free on all purchases, worldwide!
Please check out the FAQ for full shipping info.